For more than a decade before his death David Bowie seemed to disappear. Beset by ill health after an on-stage heart attack in 2004, he largely withdrew into a life at home in New York, becoming a ghost in the city where he had lived for a quarter of a century.
Yet as the world comes to terms with his death this week, admirers are digesting a remarkable late burst of creativity, a dramatic 18-month flourish capped by an apparently exquisitely well-crafted exit.
At 69, Bowie reasserted himself both as a musician – Blackstar, the album released two days before his death, is topping charts around the world – and as a questing creative figure whose vision is still playing out on the New York theatre stage.
How did Bowie pull this off from the penthouse duplex he shared with wife, Iman, and 15-year-old daughter, Lexi, in the Nolita section of downtown Manhattan?
The singer's encroaching frailty meant he kept his life local. The theatre where his play Lazarus is running is no more than a few minutes walk away; Magic Shop, the studio where he recorded albums Blackstar and The Next Day, is even closer, on Crosby Street.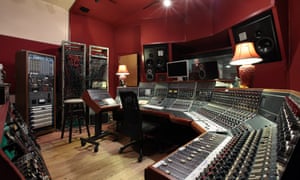 Each place would offer Bowie a last opportunity to work in the musical and theatrical worlds that he had specialised in amalgamating throughout his career. "He wasn't any single thing," longtime collaborator Mick Rock told the Guardian. "He was the great synthesizer."
The picture that has emerged over the past few days is of a man who was able to shake off late career doldrums and, in spite of declining health, find a final, focused burst of creativity.
First, in 2013, came The Next Day, an album that was a stylistic tour of his career; then the V&A's David Bowie Is – an exhibit of 300 objects of Bowie memorabilia revealing the consideration with which he had preserved the artefacts of his career; the play Lazarus, now set for London's West End; and finally Blackstar, a jazz record that launched with a video that appears to anticipate his death.
full article at source:http://www.theguardian.com/music/2016/jan/15/david-bowies-last-days-an-18-month-burst-of-creativity